About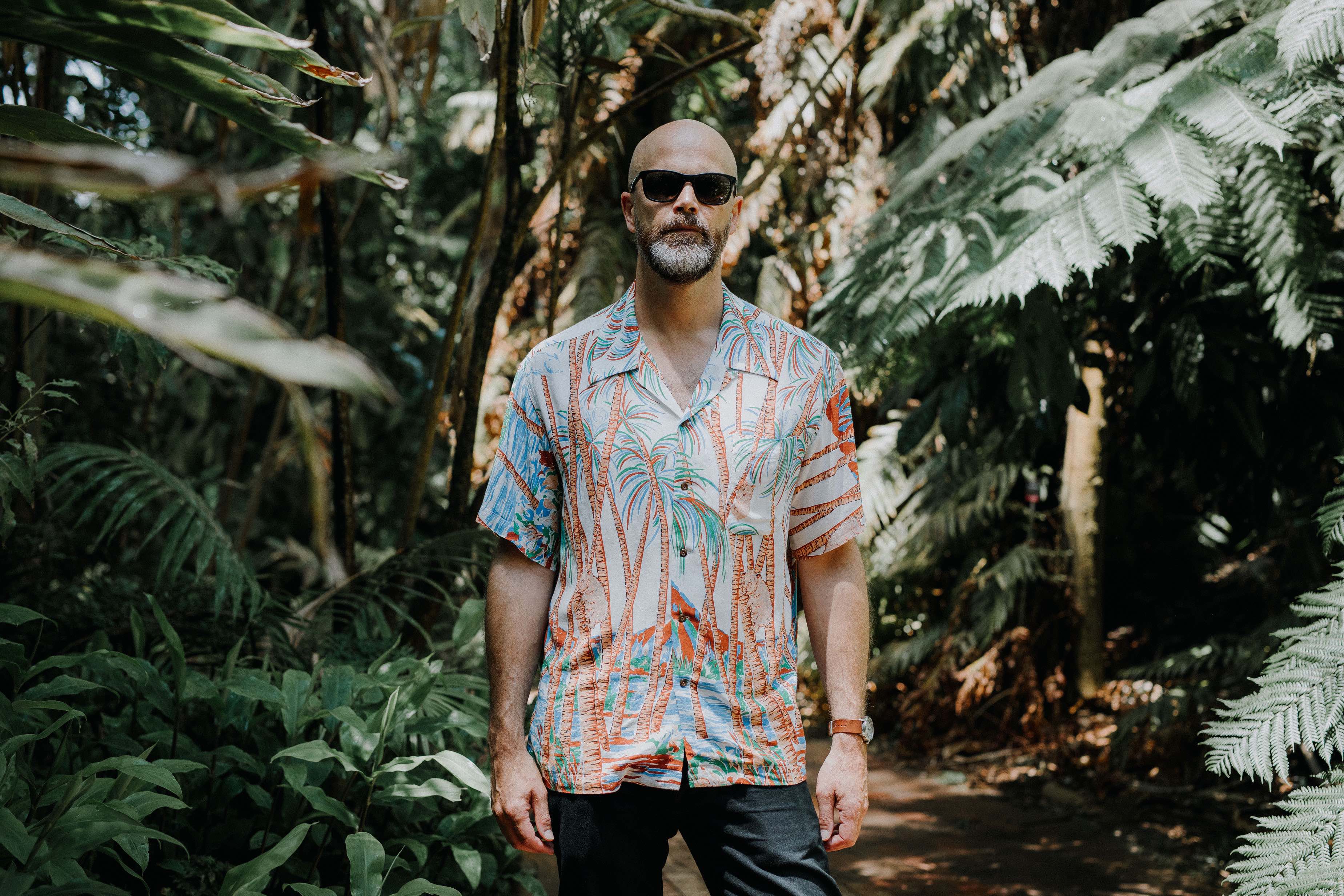 Since early 2017, Adelaide-based Brit Kevin Griffiths has forged a winding path through the more loved-up and laidback aspects of electronic music culture via the Isle of Jura label and his personal DJ/production project, Jura Soundsystem. In that time, he's been responsible for a swathe of tactile, glassy-eyed releases, some of the most inspired reissues of recent times and a dusty-fingered collection of obscurities that Phonica Records named as one of the compilations of 2018.
Griffiths has taken a long and meandering route to get this point. Originally a house DJ and producer, he first rose to prominence in the mid 2000s via Tsuba Records, an imprint focused firmly on club music that always seemed to have its finger on the pulse. As well as running the label, Griffiths delivered a string of solo house releases on the imprint, while his collaborative project with Peace Division's Justin Drake, Midnight Special, survives to this day as an outlet for the tougher side of his sound.
It was in the mid 2010s that Griffiths finally tired of solely releasing club music. In search of inspiration, he began devoting more time to dusty-fingered crate digging missions and crafting his own suitably tactile, left-of-centre re-edits and imaginative blends of disco, Balearic and soft-touch house cuts. The results of the latter later emerged on the Love Creation series, which made its bow in 2017.
Griffiths' eager and time consuming pursuit of the obscure and off-kilter began to capture the attention of the record buying public following the launch of Isle of Jura Records in 2016 (Temples of Jura, an offshoot dedicated to new music, followed in 2018). Designed to mirror his eclectic, open-minded approach by reissuing music across a range of interconnected styles – think proto-house, ambient house, dub, leftfield disco, Balearica, world music and colourful, loved-up electronica – Isle of Jura's catalogue includes both sought-after rarities (Escape From New York, Q, Brian Bennett) and obscure, lesser-known gems that have long been on Griffiths' radar (see Zann's brilliant "Strange Ways/Inside Jungle" LP, Yvonne Archer's sublime lover's rock cover of Chaka Khan classic "Ain't Nobody" and Ingleton Falls exceedingly rare – and magical – "Champagne In Mozambique").
Jura Soundsystem grew organically out of Isle of Jura, with Griffiths taking a similar sonic approach to DJing and music production. The project first rose to attention via blissfully dubbed-out debut single "Udaberri Blues" and the "Transmission One" compilation, an acclaimed set that gathered together rarities, personal favourites, re-edits and a smattering of glassy-eyed ambient DJ tools. Interest naturally rose further following the release of debut 6 track mini-album "Monster Skies" in 2019, with the set's vivid and kaleidoscopic approach to horizontal musical fusion chiming with critics and DJs alike.
Now in demand as a remixer and DJ, Griffiths' has a swathe of Jura Soundsystem releases lined up for the first half of 2020 including the follow-up to "Monster Skies", another 6 track mini-album of original productions titled "With You" and the "Transmission Two" compilation. New heady heights will be achieved, no doubt, but Griffiths' loved-up and laidback ethos will remain in tact.